by King Shing-a-ling on Oct.24, 2013, under Events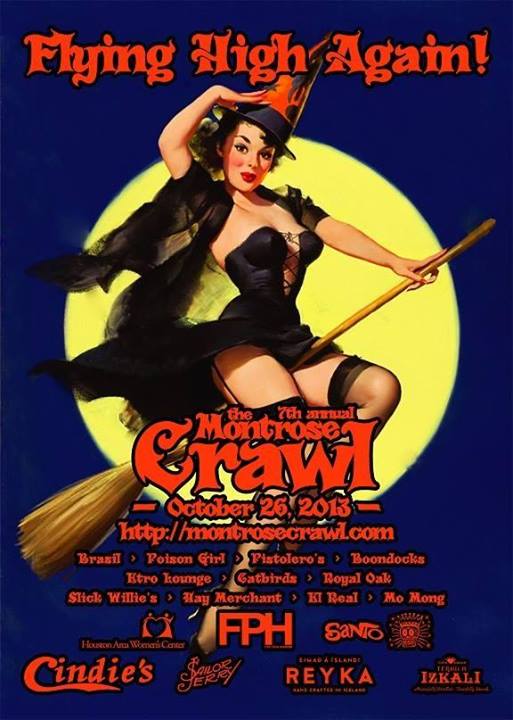 Come as you aren't to Houston's biggest and best Halloween event! Join the 7th Annual Montrose Crawl on Saturday, October 26th!First get your costume on, then get your drink on as the Crawl hits 11 restaurants and bars between Dunlavy & Montrose on Westheimer, including Brasil, Poison Girl, Pistolero's, Boondocks, Etro Lounge, Catbirds, Royal Oak, Slick Willie's, El Real Tex-Mex, Mo Mong, and Hay Merchant.There'll be no covers & no tickets, plus drink & food specials all night long. And prizes will be awarded for the best outfits at each stop, so get into the spirit before you get into the spirits.

A portion of drink sales during the Crawl will be donated to the Houston Area Women's Center, one of Montrose's most important aid organizations.

The 7th Annual Montrose Crawl is brought to you by Free Press Houston, Houston's leading independent newspaper, Santo, our official beer, Izkali, our official tequila, Sailor Jerry, our official rum, Reyka, our official vodka, and Cindie's, our official costume store, with special flavors & favors provided by Red Bull and The Houston Wave.

Check out http://MontroseCrawl.com/ for more details.
Leave a Comment
more...